Jun 10 2019 8:53PM GMT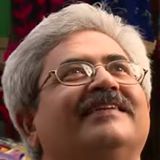 Profile: Jaideep Khanduja
Tags:
The biggest challenge among the enterprises across the globe is to squeeze the gap between the important information related to the organization and its mobile employees or deskless workforce. This challenge became a thing of the past for the organizations who adopted StaffConnect well in time. For those who already tasted the pudding are reaping the fruits. For those who haven't deployed StaffConnect so far, it is a golden chance to go for StaffConnect Next-Generation Mobile Employee Engagement Platform. Why is it necessary? Well, the first and foremost is the organizations with remote workers is struggling to Tackle Employee Engagement Crisis. The second important point is StaffConnect Inspiring The Emotionally Connected Enterprises. Otherwise, it becomes a pain to fill the gap between the emotional disconnect between the employees and the organization. The launch of StaffConnect v2.4 brings enhanced enterprise features with powerful analytics.
Besides enhanced enterprise features and powerful analytics, StaffConnect v2.4 also comes with advanced functionality for segmenting users and delivering targeted content and messages to the mobile workforce of an organization irrespective of their location. StaffConnect is a pioneer of mobile employee engagement solutions for the deskless workforce. StaffConnect v2.4 has become more powerful with features such as 5,000 unique groups assignable to 100 unique categories. Administrators can now easily and efficiently create targeted content that is not only relevant and meaningful but can also be shared quickly and directly with targeted audiences across an organization. Now, those targeted audiences include employees, department, roles, building, etc. What it means is that with StaffConnect v2.4, each feed can be made as complex or as simple as per the requirement of the organization. Each feed is easily customizable and configurable by the administrators without any assistance.
Deskless workforce
"How Can Enterprises Overcome the Global Employee Engagement Crisis That Impacts 2.7 Billion Deskless Employees" is a very interesting eBook released by StaffConnect. It comes with astonishing facts about its 80 percent of the global workforce is deployed offsite or remotely. The eBook provides ample statistics and insights on the various angles on this aspect highlighting the pain areas and financial losses such organizations are making due to its deskless workforce not being connected well with the organization. Betsi Cadwaladr University Health Board (BCUHB) is one of the key customers of StaffConnect.
Aaron Haley, Communications Officer at BCUHB says, "While email works for our desk-based staff, there's a big contingency of our workforce who just can't find the time to get on to a computer as part of their working day. We wanted the new internal communications tool to be completely voluntary, and we wanted to demonstrate our commitment to improving internal communications with a platform that meets the needs of all our employees, regardless of their role or location. StaffConnect ticked all of those boxes."
Deskless Workforce
Geraldine Osman, CMO, StaffConnect says, "StaffConnect v2.4 offers a powerful combination of advanced analytics and sophisticated audience segmentation capabilities in order to enable our large global enterprise customers to create, tailor and deliver highly targeted content to specific audiences. StaffConnect v2.4's audience and content analytics then work across the platform and across the organization to track and measure every aspect of the communications program, enabling HR and Communications professionals to fine-tune strategy and ensure organizational goals are met."
Osman continues, "With StaffConnect v2.4 HR and communications can now deliver an enhanced employee experience (EX) by delivering relevant and personalized information which creates deeper engagement. Highly engaged employees are more committed to company goals, productive and dedicated to ensuring optimal customer experiences (CX). Organizations that consistently deliver superior CX are proven to earn and enjoy increased revenues, profits and shareholder value."