Sep 23 2018 11:02PM GMT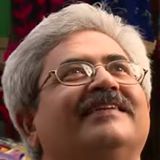 Profile: Jaideep Khanduja
Tags:
Dell Technologies Forum this year was more like a technology festival with a perfect mix of fun and technology. We had forums, panel discussions, talks, presentations, workshops, and hands-on lab zones. In addition, there was a Dell Technologies Expo Zone. There were two interesting keynote addresses after which the huge gathering of CIOs and CTOs was scattered in 4 halls. So it was, in fact, our choice to attend the session of our choice. The opening keynote session was by David Webster, President, Asia Pacific, and Japan, Dell EMC. The topic was Innovating for the Future. Interestingly the second keynote address was Innovating Today. Obviously what we innovate today will give a better shape to the future. It was by Alex Lei, Vice President of Data Protection Solutions, Asia Pacific and Japan, Dell EMC. Then the participants had some time to explore the expo.
Rest of the Dell Technologies Forum sessions were in 4 different halls with 4 different agendas. First was on IT Transformation and Compute Platforms. The second was on Security Transformation. The third was on IT Transformation Data Platforms. The fourth was on Workforce Transformation. One can easily see a clear overlap in all these separate spectrums of technology. Clearly distinct but closely knit. One spectrum can't progress without the help of others. Besides these 4 halls, there was a Hands-on Lab Zone Powered by Dell EMC Demo Center. This was no less than any global technology event.
Dell Technologies Forum Was About Technology All Around
In IT Transformation – Data Platforms the important sessions were The Power of Modern: Dell EMC Storage & Data Protection Solutions, Dell IT Journey: Adopting a Multi-cloud Strategy, Dell EMC Unity & SC Series: Midrange Storage Portfolio Overview, and Dell EMC High End Storage: What's new in PowerMax & Xterme IO X2. Similarly, in IT Transformation – Compute Platforms the sessions were The Power of Convergence: The DELL EMC Converged and Hyper-Converged Portfolio, The Power of the Compute Portfolio: DELL EMC PowerEdge, Moving to a Disaggregated Data Center with the New PowerEdge MX Kinetic infrastructure, and Developing & Running Ready Cloud Native Applications at Scale.
We will continue Dell Technologies Forum Walkthrough in the next post.