Nov 30 2016 9:27AM GMT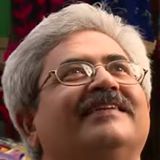 Profile: Jaideep Khanduja
Tags:
This is, in fact, a great initiative by Google in Artificial Intelligence (AI) and Machine Learning areas. DeepMind is going to be the next challenge in a big way. Google's secretive AI aims to develop human-like reasoning. That is why DeepMind partners with Blizzard to build a high-level AI research platform. It will be a hard testing of AI agents using the real-time strategy game. As a matter of fact, machines will be developing strategies and react to other players. The approach intends to gain benefits of learning AI application in the real life scenarios.
It will be a level up in AI research. Earlier achievements include mastering Atari arcade classics and beating human world champs at board games. But this time, the machines will be having a chance to act in a more life-like gaming universe. The announcement came earlier this month at BlizzCon 2016 in Anaheim, California. It was about Google DeepMind teaming up with video game giant Blizzard Entertainment. With this, they aim to turn one of the hit titles into a learning environment for AI. StarCraft 2 is a widely popular real-time strategy game. The new partnership will see it open up into a sandbox for the purpose of teaching and testing machines.
DeepMind Partners with Blizzard
The strategic alliance aims to create a scientific mission to push the boúndaries of AI. DeepMind team will be developing programs that use AI tools to learn and solve any sort of complex problem. And, in fact, that too without needing to be told how. As a matter of fact, games ar the best means to do this. Because the environment allows to build and test smarter. In fact, you apply more flexible AI algorithms rapidly and effectively. At the same time, it provides instant feedback on how a player is doing through scores. The same way DeepMind aims to achieve.