Apr 25 2016 9:35PM GMT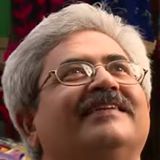 Profile: Jaideep Khanduja
Tags:
A project manager has to have a decisive mindset.
A decisive mindset helps project manager to run the show faster.
A project manager lacking decisive mindset will lose respect among team members.
A project manager lacking decisive mindset will ultimately lose respect among team members and management. Quick and right decisions is a prime requirement that helps in running the show faster. When team members are involved in closure of micro tasks assigned to them and get stuck at some important juncture for a decision, it is the role of a project manager to understand the problem from its core and take a quick decision. To take a right decision within peak time of expectation from team members, it is important to understand the problem completely, assess various alternatives, and then take a decision. A good project manager would not mind asking various possibilities from the key team members (or may be all). It is always better to note how somebody else would tackle the same situation if given an opportunity.
Even management would not like a project manager lacking decisive mindset. Project management, after all, is the game of decisions. A project manager is supposed to present his opinion at the first place when seeking a decision from the management. Going to management for a decision with no solution recommendation from your side will put a wrong impression. It is not important that every time your decision succeeds. At times even a right decision may backfire. In such a situation, always be ready with a backup plan. If plan A goes wrong, or fails, there has to be Plan B in place to take care of the situation.
A project manager lacking decisive mindset will not be able to drive his project to a successful closure unless everything is in his favor throughout the project life cycle that no major decisions are required during it. But this usually does not happen in most of the projects. There are bottlenecks and unanticipated risks that arise from time to time and project manager is required to play prominent role in resolving and mitigating them.