Aug 17 2009 1:00PM GMT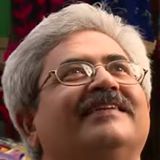 Profile: Jaideep Khanduja
I have two sets of developers. Both bunches contain quite considerable number of developers. Let us call it first set of developers and second set of developers. Both sets have their own unique way of functioning and performing.
First set of developers work randomly with no documentation, no fixed plan in place. The requirements come invariably from different directions and as soon as a new requirement comes, the developer changes the priority of his tasks based on the influence of the requirement generator. In this manner after sometime the developer loses his track of what elements he has addressed or fixed and which are pending as there is no systematic way of recording requirements and their completion track.
Second set of developers works absolutely in different manner. They record all the requirements in one place, prioritize them, maintain software version control, mark each requirement as completed only after their satisfaction and testing and reassess their requirements at each day end. This way they never lose control and are absolutely clear on what is balance and estimated time required.
Surprisingly first set of developers spend more time at work place but product less result as compared to second set of developers.
Let us compare this with two similar cars with their fuel tank full. First car is driven randomly on road for whole day without any specific purpose and exhausts its fuel at the end of the day. Second car driver is sensible in planning his route before starting his journey, reaching back early in the evening, finishing more tasks with still some considerable fuel left in his tank.