Feb 16 2009 11:10AM GMT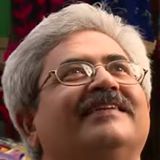 Profile: Jaideep Khanduja
During one of my initial management trainings (years back) I learnt the different between hard worker and smart worker. This example I could never forget even after so many years. Example of a hard worker is a person who comes to office in the morning, puts off his shirt, start pushing a wall, and keeps pushing it throughout the day, keeps sweating, keeps management happy that he is working very hard, and goes off tired and weird at the end of the day with no end results. The wall is there as it is where it was in the morning.
The example of a smart worker is who comes to office, smartly dressed, hardly do any work himself, but still the results keep pouring in, the management remains happy with him.
In harsh words – there is a difference between a donkey and a horse.
Every project manager has a project charter, plan and schedule. Every project starts, but very few end in time with complete satisfaction of customer, management and project team members. Why so? Efforts are put in, in all the scenarios, but all do efforts do not fetch good results. Where lies the difference, is an important point to introspect. In most cases, even if the project fails, the project manager do not let the axe fall on him by proving n no. of reasons mostly situational and saves his skin. But at what cost and who is the loser? The management and the customer are the biggest losers in any project failure.
A project manager has to be 'smart' all the time to manage the project and for its successful timely completion. Major issue during a project is to be pro-active and smell the issue before it gets out of control. Second major issue is managing everything on your own, and hiding some bottlenecks from the management or customer. Infact by raising your voice and informing them about your problem related to the project will get you the solution faster and better. Taking the problem where you alone are not able to find a solution will enhance your image in their eyes. Similarly tracking your team is equally prime. Managing project is simple if your thoughts are not complex.