Feb 13 2009 11:06AM GMT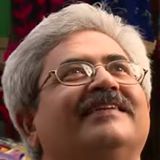 Profile: Jaideep Khanduja
I remember a small inspirational story read somewhere recently. A small girl took all the money she had in her piggy bank and went to a nearby drug store. The drug store owner was busy on a phone, and the girl was waiting for him to get free at the earliest. As she got desperate she interrupted the owner – "excuse me – I want to buy miracle, how much it costs?". The owner kept on talking over the phone with giving an ear to her. She repeated the same again, this time in a raised tone. Owner told her as he is busy talking to his brother staying in a far country after a long time. The little girl literally had tears, helpless as if she wanted something urgently. Another man was standing inside the shop. He got curious by what the girl had asked for. He asked the girl – "what do you want?". She said I want miracle, and I have money for it. "But what do you need it for" – the man asked her. "My brother is very seriously ill, and my mother says only a miracle can save her" – she replied. The man was the most senior neuro-surgeon of the country. He accompanied the girl by saying – ok, I have the miracle, let us go to your house to see your brother. The boy was operated free of cost and got well. The total cost of operation was "FAITH" of the little girl and some dollars she had in her piggy.
Like the little girl, the project manager has to have this tool with him all the time to win over any situation and to gain success in any project. The 5 pillars of the project where a PM has to put his total faith into are:
5. Customer: The customer is the on whose money your organization, management, your teams, and you exist. Your faith in customer has to reflect in all your discussions, communications, deliveries and product. Chose your words very carefully when you are in front of your customer or even when you are having an off-hand communication through phone conversations, emails etc. Your actions speak louder than your words. So take care of your gestures and bod language too.
4. Management: Your management is banking on you for the building and delivery of the product. Don't mingle facts with over-enthusiastic assumptions when you present the project report to your management or to your customer. Be realistic and conservative in presenting the facts and projections.
3. Team: Don't divide your team into doers and non-doers, slow and fast runners, perfect and imperfect. Labels regarding the individuals once set in your mind will drastically and adversely affect the project. Trust them in the same volume as you want them to trust you.
2. Processes: Whatever processes and procedures you adopt for project management, follow them ethically, trust them and they will deliver you the best.
1. Self: This is the prime factor. If you don't have this, if you don't trust yourself, you will not be able to adhere to the 4 points mentioned above. You can (deliver your best) only if you think you can.
Miracles do happen but only buying coin is TRUST.