Feb 18 2009 10:02AM GMT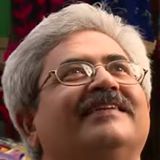 Profile: Jaideep Khanduja
When work pressures are too high, deadlines are on head, we tend to bypass our own standards, procedures and policies. A product manager if affords to skip testing for that purpose, that means he is committing a crime which is quite serious offense. Any management supporting this idea becomes part of the crime. Testing on 'wish' of a person (the product manager), depending on time availability or delay in development clearly states there are no plans in reality. If development of the product is delayed, the implementation can be delayed, whatever be the pressure from customer. If customer is befooled by declaring that the product is ready to launch (which has in actual not been tested properly, and customer is unaware of this), that means the customer is being cheated.
The whole scenario calls for a delay or failure, but who cares – there is no discipline being followed and the confidence is – "we will handle any situation". Had the product launch been delayed by clearly stating to the customer (or to the top management, if pressure if from there) that the testing and fixing of bugs will take some more days, the customer (or top management) would have always welcomed the decision and would surely have understood your compassion (and passion) towards product, organization and the customer. Definitely it is a call for troubles during launch and implementation stage if the 'testing' has been bypassed.
If this is so, we still are the same as we were, have learnt nothing from the past and are betting for failure in success. That also means that QA is being displayed as a 'showpiece' to customer or to top management.
Endnote – if you have an opinion that 'testing' or QC of the product is a useless activity, if you believe most of the bugs reported by the testers are useless, you are as right as your highest level commitment towards the product, development, yourself, your customer and your organization.