Feb 28 2019 10:23PM GMT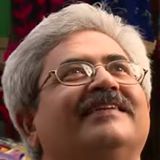 Profile: Jaideep Khanduja
Tags:
Data is the new currency. Data Security has become one of the top priority of any organization. If we talk about the data security landscape for an organization, it comprises of seven components. These are – discovery, classification, prevention, Rights management, Access governance, Database activity monitoring, loss prevention. Database Activity Monitoring is one of the most important components among these. In fact, the scope of DAM covers analysis, monitoring, recording access and usage for any kind of anomalous activity. And then it also covers a strong mechanism of raising alerts to potential attacks and compromises. DAM tools, thus, monitor SQL traffic ensuring internal abuse prevention. In fact, the vendors providing active blocking are high in demand in this spectrum. When auditors talk about compliance and regulations like SOX, HIPAA, GLBA, PCI, etc, the DAM is of utmost importance. DAM tools are of two types.
Database Activity Monitoring tools have two kinds of architectures. It could be network-based or agent-based. Most of the DAM vendors, in fact, rely on the technique of native audit capabilities in databases. Logically, any good DAM tool supports all kind of top range databases. These include Microsoft, Oracle, IBM, MySQL, MongoDB, Teradata, and PostgresSQL. As a matter of fact, most of the DAM tools come with additional features. These features have enhanced capability of looking into data security. This capability includes data discovery, classification, rights & access management, DLP (data loss prevention), and encryption. In fact, a few of these also cover security information and event management (SIEM) and log management tools. If we look at the top key players in the DAM space, there are many established and some new-age ones. The stalwarts include Google, Microsoft, Intel/McAfee, IBM, and Oracle.
Database Activity Monitoring Is Essential
The new-age Database Activity Monitoring vendors include STEALTHbits, Zafesoft, BlueTalon, Imperva, Datiphy, Protegrity, Huawei (Hexatier), and DB Networks.