Jun 24 2018 11:13PM GMT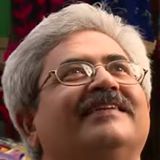 Profile: Jaideep Khanduja
Tags:
Smart Visualization is not the only way of making AI transform BI in a big way. There are other ways too. Before coming to those, let us discuss smart visualization a little more. As we understand from my previous post, it helps in eliminating the gap between experts and non-experts. That means it helps in getting better business results by actually involving and engaging business experts who are not too tech savvy and don't use any query languages. Therefore, they henceforth don't need any tech assistants in boardrooms and other top-level meetings to run some critical analytics that helps them in making crucial business decisions in time. It, in fact, makes machine learning to suggest the selection of right graphic for the right query thus making AI much easier. Another important tool is embedding AI into Data Storytelling. It happens with the help of NLG technology.
AI is able to make data storytelling a powerful tool through the integration of NLG technology. NLG, in fact, makes storytelling more narrative-driven. It happens through telling narratives employing data in preparing visualizations and business dashboards. NLG, as a matter of fact, generates words and sentences from data using NLP. It is definitely quite an interesting part to understand how it happens. There are a number of recent business case studies having integration of NLG into dashboards thus enhancing data storytelling. This, in fact, provides critical business insights that are not easily understandable in numbers and graphics. It involves usage of sentences in natural language thus making it more meaningful by providing additional context and understanding. That altogether gives a different meaning to visualizations, reports, and metrics in dashboards. The whole purpose is to make them easier to comprehend.
Data Storytelling Is Evolving At A Faster Pace
That is one of the reasons for the fast growth of integration of NLG into dashboards. This integration of NLG into dashboards not only makes data storytelling easier but it also makes it easier to query the data with the help of NLP algorithms in order to tell the story in a comprehensive and impressive manner.