Oct 20 2017 9:41AM GMT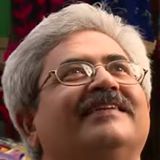 Profile: Jaideep Khanduja
Tags:
Data Storage Management is one of the top five priorities of any enterprise. Though the ownership lies with the centralized IT but only to the extent of the technical solution. The sanctity, usage, and usefulness have to be with the respective departments or functions who are the controlling agents of their data coming from any source. Obviously, the data is increasing at a tremendous speed and so are the risks that associate with it. Now, all kind of data thefts is happening online after the world has become digital. The funny part is that many organizations who accumulate a huge pool of data in their data centers don't use it to that extent. It impacts them in two ways. The cost of data management goes higher and creates a deficit since there is no significant use of that data is happening. This is quite a sad state.
On the other hand, there are organizations that are taking full advantage of data and driving their business with the help of analytics tools in a best possible manner. In any case, data storage management requirements are increasing thus demanding it to scale up for higher reliability and availability. Four prominent factors that ensure reliability are scale, distance, security, availability. It is immaterial of the size of an organization. Rather, it depends on the line of business and severity of data. So, the volume of data, definitely, plays a major role. If there are multiple data centers, the distance between those is also an important consideration. In a way, file management system becomes a sub-component of data management. Security will have a triangular aspect. The three corners of that security triangle would be global, local, and industry-specific. And it is important to cater to all the three.
Data Storage Management Solutions Have To Be Secured
Automation is the key in today's world of technology and digital. It is important to create a strong shield around your Data Storage Management Solution. The new digital economy very clearly states Data as the most precious asset for any enterprise.