Aug 29 2017 10:02PM GMT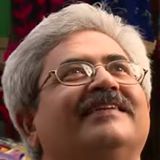 Profile: Jaideep Khanduja
Tags:
Imagine a startup scaling up with the substantial gain of users in their online community. Of course, the business has a business app in place. On daily basis, there is an increase in their user base. New users are registering on a regular basis without considering the presence or absence of data security measures in the app. What it means is that there is a constant increase in their app download on the end user's mobile devices. While this startup knows that its database in not as secure as it should be. Thus the whole user information is at risk. The reason is the cost. The startup know there is a cost in embedding security features and making their app and database secure. But in need of funds and scaling up, it compromises in spending money to make its system secure.
While the app is unique and popular hence attracting large user base but the users are not aware about the vulnerability and risks that are there in using this app. It is a sort of blind game. Nobody at the startup end gives high importance to Data Security. That is what is happening in today's world. 8 out of 10 startups give least weightage to invest in Data Security and thus tend to fail sooner or later. After all, customer trust and loyalty doesn't come for free. There are many things that cusomter takes for granted. Security of customer data is one of those. And the moment a customer comes to know there is a breach in that trust level, it backs out. As a matter of fact, social media plays a major role now a days. It takes no time to make things go viral. Especially things like this.
Data Security Is A Point Of Customer Trust
Online threats are scaling up at a faster pace. You never know who is eager to steal and exploit your business data. Data security, hence, is of utmost importance. But as a business, you not taking care of it at all in that direction is a crime against your customers.