Apr 26 2016 10:11PM GMT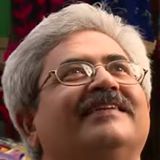 Profile: Jaideep Khanduja
Tags:
Having Data Scientist as part of IT team is a necessity of Business.
Data Scientist is a big boon for business in creating Analytics.
Businesses not anticipating need of Data Scientist will suffer.
Data scientist is a necessity today to be a part of IT team in the business. The necessity has evolved because of the need of business. Business footprints in digital world and social media have already started. Big Data and analytics thus become important for a business to handle to take right business decisions within right time frames. A decision delayed is a reason for loss in business. Ignorance is no more blessing these days. It is a suicide, rather. That is why having data scientist in IT team is critical. Before searching for IT talent outside in open world, look inside among teams and check within various teams for people capable of managing data projects.
Most of the enterprise CEOs worldwide have already felt the need of digital strategy in place and those who have not felt so far will be forced to by the end of 2017. Many organizations have already started developing data science team. The new skill set has emerged out as an independent entity within an organization. Organizations are looking out for data science specialists to fill the gap that has come due to digital, social media, and big data. Before recruiting a data scientist afresh it is always better to search the talent within the organization. With a little insight about each individual you can easily make out a list of people having expertise in managing data projects. These persons would already be doing some kind of data analytics without getting noticed for the same.
Once these employees are identified and brought together, they can start doing wonders for the organization. Look out for the employees who are expert in skills like data access, decision science, data visualization, data modeling, business acumen, data analytics, and managing any other kind of data projects. Instead of recruiting new faces, identify suitable employees, who can be trained further to enhance their skills in this direction.