Apr 26 2016 8:41PM GMT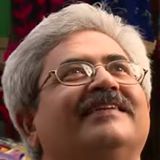 Profile: Jaideep Khanduja
Tags:
A Data Science Team is a must today for any business.
Without Data Science team, a business lacks critical analytics.
In Digital world, survival is difficult without Data Science Team.
Data Science team has to be part of business or of IT, is a big questions. Since it is an emerging concept, business would impose it on IT. That might be a right step to start with but gradually it must come under business domain and should not stick under the umbrella of IT domain. In any case, building a data science team is a necessity these days to bridge the IT skill gap and to patch the widening gap in business analytics. The moment we talk about digital landscape, this necessity automatically evolves out of it. Most of the businesses, especially the consumer facing, are already ready to ripen the fruit of social media and big data provided that have the clear vision and concrete path defined in their digital roadmap.
There has been a great collaboration seen between businesses and social media. Businesses have learned that digital is the new mantra. There is no doubt that big data has tremendous power to provide substantial business value. A lot of innovation and revolution has been noticed in digital arena. Accepting this fact, global businesses are focusing on digital transformations. New technologies are acting as a catalyst to serve customer more efficiently in a real-time scenario. Businesses have thus started working smarter. Driving innovation is the key. Social media and big data are the key drivers.
The age old philosophy of creating a USP still holds good for any business. In a crowd of companies selling the same product as you are, you need to set not only your visibility but accessibility too. A robust data analytics team has to be there in place to support your business initiatives. Businesses have felt the gap in digital skills and respective talent in IT that created a challenge to overcome this hindrance. If digital transformation has to happen, digital and analytics experts are required in the organization.