Nov 29 2016 10:04PM GMT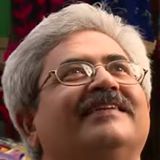 Profile: Jaideep Khanduja
Tags:
Data Protection Officers are high in demand. In fact, the demand is at its peak. And rather, it is about to increase exponentially worldwide. It is because of increasing threats and vulnerabilities. Data protection is the top most priority for any organization. On the other hand, cyber attacks are at its verge. If you are in the UK or working for a British firm anywhere in the world then EU GDPR Practitioner qualification can help you become DPO. In fact, a suitable training in cyber security can help you achieve the ISO 17024-accredited EU GDPR Practitioner (EU GDPR P) qualification. This way, you can fulfill the role of data protection officer (DPO) under the EU General Data Protection Regulation.
A recent study by IAPP determines that the GDPR's global reach will necessitate at least 75,000 data protection officers (DPOs) worldwide. The report also states that the United States will require the largest number of DPOs (9,000), followed by China (7,568) and Switzerland (3,682).
A certification in EU General Data Protection Regulation (GDPR) Practitioner is useful in comprehensive understanding on the subject. It also helps to acquire the practical skills to fulfill the role of DPO under the GDPR. Similar kind of courses is in high demand in every country.
IT Governance supports professional development in this regard. After completing the course, students will sit a 90-minute multiple-choice exam accredited by IBITGQ. If you qualify, you become certified ISO 17024-accredited EU GDPR Practitioner qualification. This certificate signifies that now you have the knowledge and skills to help organizations achieve compliance with the GDPR and take on the responsibilities of a DPO.
Data Protection Officers Gain Demand
It is important to know what all they cover in this certification. The Certified EU General Data Protection Regulation (GDPR) Practitioner training course covers the GDPR principles, the role of DPO, setting up a privacy compliance framework, data protection impact assessments, data mapping, the role of data processors and controllers, data breach reporting requirements, achieving compliance and similar topics.