Dec 9 2018 9:20PM GMT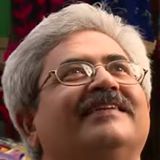 Profile: Jaideep Khanduja
Tags:
Definitely, the new oil is data. And looking at an increase in its exponential increase and importance, it needs an utmost attention towards its protection, safety, and availability. Any organization that brings out an innovative breakthrough in any of these three segments would immediately meet tremendous attention and response. NAKIVO brings a breakthrough solution for data protection automation. This includes backup and replication. In fact, it brings automation of core data protection tasks to its next level just a week ago. The solution includes a significant and unique functionality that empowers NAKIVO customers to put their VM data protection on an auto-pilot mode. This, in turn, simplifies data protection management providing a risk-free environment that any enterprise would need. NAKIVO Inc., a software company, is growing quite fast in virtualization and could backup spectrum by bringing unique and valuable solutions for the enterprise world.
The latest data protection automation solution is a part of NAKIVO's Backup & Replication v8.1 release on 3rd. This is a revolution in helping businesses to manage their data protection chores by means of automation thus reducing manual intervention to a large extent. In addition, the release also includes universal recovery of any application objects. The two key points to note about this solution are – (a) Policy-Based Data Protection, and (b) Universal Object Recovery. As we all know, managing a large array of VMWare, AWS, or Hyper-V infrastructure is a difficult task. NAKIVO Backup & Replication v8.1 thus focuses on Policy-Based Data Protection. This means the customers can now create a backup, replicate, and backup copy policies to fully automate data protection processes with an easy configuration and good amount of flexibility. The policy parameters can be VM name, location, size, tag, power state, or any combination of these.
Data Protection Automation Meets An ultimate Solution
Once the policies are set up, the system takes care of scanning the whole infrastructure for VMs defined in the criteria and ensure complete protection of the VMs in an automated manner. This means now all critical VMs and ECs instances can be provided complete protection with almost zero manual input. That is, actually, a remarkable achievement. Similarly, the Universal Object Recovery ensures customers successful recovery of any application objects back to the source, a pre-defined location, or a physical server. This, in turn, saves a lot of valuable time and resources that an enterprise spends on restoration. A step ahead, the customer gets a leverage of recovering individual items from any application or file systems by mounting VM disks from backups to a target recovery location. The best part is, it doesn't require to restore the entire VM first.
Bruce Talley, CEO of NAKIVO Inc. says, " We are expanding our product's functionality to further improve reliability, flexibility, and ease-of-use. Policy-Based Data Protection in v8.1 is yet another significant step in this direction. By fully automating core data protection tasks, NAKIVO Backup & Replication minimizes the possibility of human error and helps customers gain more confidence in their data protection strategies." NAKIVO is the winner of "Best of VMworld 2018" and the Gold Award for Data Protection. That itself speaks about its consistent growth and path-breaking VM Backup and site recovery solutions it brings on the table. And now an ultimate solution in Data Protection Automation that makes it a consistent pioneer in this field.
Data Protection Automation is the need of the hour
Honda, China Airlines, and Coca-Cola are a few names in their customer list of a large number of enterprises worldwide. You name a global standard storage system and it gets a full support of NAKIVO solution. So whether you are using a storage system like Synology, Western Digital, QNAP, ASUSTOR, or NETGEAR; and/or a high-end deduplication appliance like Dell/EMC Data Domain or NEC HYDRAstor, you can be assured to get a 2X performance and protection advantage with NAKIVO solution. Obviously with its new Data Protection Automation solution, this performance and protection increases manifold thereby providing enterprises a risk-free environment. The trial download is available here. To read some of the great success stories, click here. A Datasheet for reference is available here.