Oct 21 2017 10:00PM GMT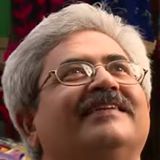 Profile: Jaideep Khanduja
Tags:
Data Privacy is of utmost importance in healthcare organizations. Especially, the data that pertains to patients requires complete safety and protection. This data, if leaks to unreliable sources can lead to a big amount of blunders that might become difficult to handle and control. That is why healthcare industries need to be proactive in their approach in this regard. In fact, there are ways available in the market, thanks to advancements in technology, that can pre-emptively control issues pertaining to data privacy. As a matter of fact, every healthcare organization must have a strong mechanism in place for data security. It should be a component of all their projects as a top priority. Cyber attacks like ransomware and malware are of serious concern in today's world when most of the data is online thus increasing the extent of threats and vulnerabilities. There is a tremendous risk, in turn.
We all know that all these threats like malware and ransomware strongly impact patient care, finances, workflow, operations, and reputation. Cybersecurity and data privacy in the healthcare industry is a patient safety issue. Thus, protecting patient also includes protecting their information. In fact, this is a norm these days. It comes by default. As Jacki Monson, VP and Chief Privacy and Information Security Officer at Sutter Health in Sacramento, California, says, "Our cybersecurity team is constantly threat hunting, and if they find potential threats, they work with engineers to address them before an attack happens. We share information with other organizations and participate in various task forces to obtain threat information. We also have a 24/7 monitoring service. If there is a legitimate threat, they notify us and we go into incident response immediately." In fact, there is a task force that regularly evaluates and monitors cybersecurity issues.
Data Privacy Is A Top Most Concern
In the nutshell, data privacy is a collective concern for the patients as well as the healthcare organizations. Probably one of the top concerns.