Jul 14 2019 12:10AM GMT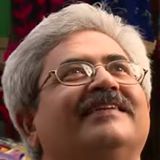 Profile: Jaideep Khanduja
Tags:
Alluxio is a well-known name among the world's top internet companies. In fact, 7 out of the top 10 internet companies use open-source data orchestration technology developed by Alluxio. The launch of Alluxio 2.0 at the recent AWS Summit in New York announces a lot more power in it. The open-source and enterprise edition Alluxio 2.0 simplifies and accelerates multi-cloud, data-hungry workload adoption and deployment. As a matter of fact, Alluxio 2.0, as a result, brings breakthrough innovations for data engineers who are responsible for managing and deploying analytical and AI workloads in the cloud.
The solution works equally well in hybrid and multi-cloud environments. There is a tremendous demand in compute workloads across the globe. Adoption of the cloud has triggered this requirement multifold in an exponential manner. Organizations are adopting a decoupled architecture for modern workloads in which compute scales independently from storage. That brings in new data engineering problems.
The new paradigm definitely enables scaling elasticity. But at the same time, it scales up new data engineering problems. That arises a need for an abstraction layer with an immediate effect. The way compute and containers happen well with Kubernetes, data needs orchestration so badly with an increase in data silos. Data Orchestration will not only bring data locality but also enable data accessibility and data elasticity to compute across data silos. Those silos include different zones, regions, and even clouds. That is where Alluxio 2.0 Community Edition and Enterprise Edition comes in the picture. The two editions ensure new capabilities across all known critical segments that are causing gaps in today's cloud data engineering market. Alluxio 2.0 is a true example of breakthrough data orchestration innovation for multi-cloud. It ensures policy-driven data management, improved administration, cross-cloud efficient data services, focussed compute, and integration.
Data Orchestration
Haoyuan Li, Founder and CTO, Alluxio says, "With a data orchestration platform in place, a data analyst or scientist can work under the assumption that the data will be readily accessible regardless of where the data resides or the characteristics of the storage. They can focus on building data-driven analytical and AI applications to create values, without worrying about the environment and vendor lock-in. These new advancements to Alluxio's data orchestration platform further cement our commitment to a cloud-native, open-source approach to enabling applications to be compute, storage and cloud agnostic."
Mike Leone, Analyst, ESG says, "Data is only as useful as the insights derived from it and with organizations trying to analyze as much data as possible to gain a competitive edge, it's challenging to find useful data that's spread across globally-distributed silos. This data is being requested by various compute frameworks, as well as different types of users hoping to gain actionable insight. These multiple layers of complexity are driving the need for a solution to improve the process of making the most valuable data accessible to compute at the speed of innovation. Alluxio has identified an important missing piece that makes data more local and easily accessible to data-powered compute frameworks regardless of where the data resides or the characteristics of the underlying storage systems and clouds."
Data Orchestration
Steven Mih, CEO, Alluxio says, "Whether by design or by departmental necessity, companies are facing an explosion of data that is spread across hybrid and multi-cloud environments. To maintain a competitive advantage, speed and depth of insight have become the requirement. Data-driven analytics that was once run over many hours, now need to be done in seconds. AI/ML models need to be trained against larger-and-larger datasets. This all points to the necessity of a data tier which orchestrates the movement and policy-driven access of a companies' data, wherever it may be stored. Alluxio abstracts the storage and enables a self-service culture within today's data-driven company."
Both Alluxio 2.0 Community and Enterprise Edition are now generally available for download via tarball, docker, brew, etc.

Resources
Alluxio 2.0 release page – https://www.alluxio.io/
Download Alluxio 2.0 – https://www.alluxio.io/
Founder blog – https://www.alluxio.io/blog/
Product blog – https://www.alluxio.io/blog/2-