Mar 25 2018 7:06PM GMT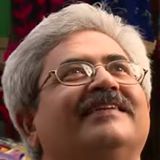 Profile: Jaideep Khanduja
Tags:
There are few things to notice about data breaches. Enterprises are preferring cloud over on-premise for less critical applications. That means information security trends are changing noticeably. But more important is to understand is Cloud driving shift in security spending. In fact, is that shift upward or downward. Studies reveal security budgets are rising consistently across the globe. A portion of credit should go to the grand publicity to security breaches. Especially breaches like Spectre and Meltdown. These are actually unanticipated risks that could take an extra bite than the IT budget you keep for security. In the nutshell, security has become one of the top two budget components. The first one being the cloud. As a matter of fact, it might take the top slot in time to come. Despite all constraints, security budgets are moving up. And that trend is visible in all size of companies.
Even though Cloud service providers maintain their own security controls internally or through third parties but still it is a topmost concern of businesses. Rather few enterprises depend solely on their cloud service providers to raise an alarm on data breaches. According to a report on an average, almost 20% of IT budget is allocated to Information Security by most of the organizations in 2018. Around 5% of organizations say their spending on information security will be less in 2018 than earlier years. But that is negligible. That means more than 95% of businesses are spending more on information security than the previous year. Organizations are spending more on application security than hardware and network security. The security spending trends are changing drastically. This shows a substantial impact of cloud on these spendings. Testing and Performance are becoming two major thrust areas in cloud environments for identification of data breaches.
Data Breaches Are One Of The Biggest Threats
Such proactive approaches to testing will decrease their reliance on cloud vendors. Because they would get automatic alerts before their cloud vendors notify them of data breaches.