Apr 5 2017 9:05AM GMT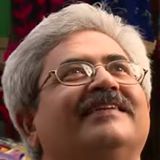 Profile: Jaideep Khanduja
Tags:
Data archiving is a topic gaining increasing importance in the enterprise due to the critical business and IT implications it carries. Not long ago, it was a topic pushed to the back burner, and/or confused with backup. Today, savvy IT and business professionals know that the consequences of not understanding and employing the right archiving strategy can have disastrous consequences for an organization – today and into the future.
Today, I am speaking with Bill Gallagher, Director of Worldwide Sales, Alliance Storage Technologies on this important topic.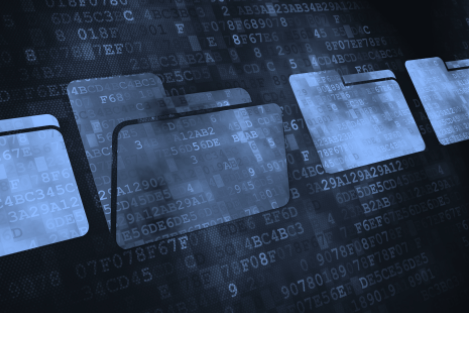 Q: Whether IT, business or channel-focused professionals, I am hearing consistently about an increasing focus on data archiving – what challenges/issues do you feel are driving this trend?
A: Due to the exponential growth of content and the increase in regulatory compliance and mandates across many industries, organizations are becoming increasingly concerned that certain types of information assets need to be properly retained and secured in an appropriate manner.
Worldwide data growth will continue to explode. According to a Northeastern University blog and infographic, "The total amount of data in the world was 4.4 zettabytes in 2013. That is set to rise steeply to 44 zettabytes by 2020." This data growth explosion is driving the need for faster, smarter and more cost-effective data storage solutions. Moreover, when combined with increasing stringent and complicated internal governance, and external legal and regulatory compliance mandates, the need for long-term data preservation solutions has never been more critical.
Whether from increased regulatory oversight, corporate governance mandates, escalating storage costs or malicious acts such as hacking or ransomware, there is a growing trend to archive content to ensure it is stored on durable media that provides security and protection in an unaltered state for decades while reducing the long-term cost of ownership.
Q: Are there any specific industries that are feeling the pain more than others?
A: There a many industries that must strictly follow regulation which stipulate how certain types of content must be retained and secured for a specific period of time in an unaltered state. Some of the more obvious industries are Health Care, Government, Financial, Legal and Pharmaceutical. More specifically, in the United States the Healthcare industry's HIPAA HITECH mandates require the protection of personal healthcare information, with stiff penalties for breaches, while Financial industry mandates such as the Security and Exchange Commission's 17a-4 and 17a-3 rules specify the record types and the manner in which they must be retained. In Europe, the new GDPR mandates are being implemented with wide reaching implications on the long-term preservation and protection of data. In addition the corporate world is also highly regulated and requires that certain content be archived in accordance to the mandates.
Data Archiving
Q: Many business organizations still view data backup and archiving synonymously, how do you separate the two?
A: Many firms think they are archiving their data, but they are actually performing backups. Backup is a way of taking an image of your data for the purpose of restoring data, preventing its loss in the event of a disaster. But backups are in general repetitively taking an image of the same data over and over and not taking into account versioning of files or the associated metadata related to the file at a point in time. Backups fall significantly short of meeting the requirements for permanence, authenticity and longevity. Finding and retrieving older documents is nearly impossible with just a backup solution.
Digital archiving is the long-term retention and management of historical, fixed-content digital assets. These assets contain data that is specifically retained to satisfy industry compliance regulations and corporate governance, in addition to providing litigation support and records management. Often used for legal discovery requests, an effective archive solution can mitigate risks and enable business success.
One of the fundamental principals separating backup from archiving is the requirement to store specific content unaltered for extended periods of time. If an organization is required to archiving content, it is most likely driven by a number of government regulations mandating varying lengths of record retention, ranging from 7 years to 100 years or even to "forever." These records and images must be authentic and readily accessible.
An estimated 70–80% of all corporate data is static content. Just think of all of the backups you do on a systematic basis, and how much of the data in those backups never changes. Then think of the time and money you could save if you had a solution that let you back up only the data that requires short-term protection. You could then permanently archive your remaining fixed-content data to safe, secure media that is easily and readily accessed.
Q: Data is one of a business organization's greatest assets, are you finding that IT is still wanting to keep all data onsite – even archived data – or are they moving it to a public cloud environment? What are the scenarios for it making sense to keep data onsite vs. moving it to the cloud?
A: In general, there is no one distinct answer to this question. Depending on Industry and regulatory mandates, customers are in different stages of cloud adoption. A driving factor is their view and requirements on maintaining control of their corporate data. Based on this, they are making decisions to embrace cloud storage, maintain on-premise control, or remain undecided.
For those organizations choosing to embrace cloud storage, they are increasingly realizing the value and benefits of leveraging low cost Cloud storage; however, when archiving to the cloud, there appears to be a preference to use a multi-tiered storage architecture which leverages a hybrid model allowing for permanent-unalterable onsite copies of last resort that are also simultaneously archived to the Cloud. This type of architecture can reduce cost and complexity while being secured using AES-256 bit Data Encryption with on-premise encryption key management to ensure sensitive content is not compromised. This architecture ensures user maintain control of their data assets on-premises and in the cloud.
Hybrid Storage, or more specifically Cloud Integrated Storage (CIS) solutions, combines the strengths of multiple technologies to provide a data archiving infrastructure that drives competitive and financial business advantages. Businesses and enterprises can now realize an archiving system specific to the needs of the organization according to capacity, scalability, performance, features, and budget.
Blending compliant archive storage technologies with the reliability, availability, and utility of the Cloud also requires a software management layer to transparently and seamlessly integrate all storage tiers into a single footprint that provides users with affordable choices for archiving data locally and on the Cloud with full access and management capability across the archiving ecosystem.
In order to leverage a Cloud or Hybrid Cloud archive architecture, any solution will need to provide a multi-facet set of features that address the contemporary requirements of data storage infrastructures such as compliance with industry regulations, disaster recovery, high-availability and the benefits of the Cloud.
Q: The data archive debate seems to be centered around disk and tape vs. cloud, but you are seeing resurgence in interest around optical technology – can you talk a bit about that?
A: Long term data retention, security and durability are major considerations when securing critical content in an unaltered state. For years organizations archived content to disk, tape and optical. Disk and tape offered an initial lower cost, higher capacity and IT familiarity which resulted in a higher degree of comfort and adoption. Optical technologies have been trusted by thousands of organizations for many years, and have had a large following, but its initial overall capacities, performance and cost in the past did not keep pace with these other technologies. Today optical has now taken a 'quantum' leap forward in terms of the capacity, performance and cost, now offering a 100 year life expectancy at $.04 per GB. With optical roadmaps leading to significantly improved capacity and performance at an even lower cost per GB, the economics plus incredible durability of Optical make it a superior solution for long-term data archiving.
For archiving, record authenticity is a key attribute of Optical storage media as organization are required to retain and secure content in a permanent-unaltered state. Tape and Disk are both magnetic-based solutions and are natively rewritable media types that employ a software/firmware WORM (Write-Once, Read-Many) lock to prevent the drive from erasing and rewriting. This technique only emulates the native attributes of Optical WORM which uses physical phase-change technology that cannot be altered or rewritten, making it physically impossible to alter.
Media life of spinning disk and tape is much shorter than Optical and requires ongoing maintenance and generational upgrades. The newest generation of optical has a life expectancy of 100 years and provides data durability that is unprecedented in the storage marketplace. Optical is a non-magnetic media that much less sensitive to environmental conditions (temperature and humidity) and requires no proactive maintenance like tape. Records can sit untouched on Optical for decades without the need for any maintenance or power required and without fear of media deterioration.
Optical complies with industry regulations for record authenticity in a way that cannot be matched by either magnetic disk or tape technology. This is critical for many organizations and is one of the principle reasons Optical is chosen over tape and spinning disk for archival storage. This is why Optical has always been referred to as the "gold standard" for data archiving and is often noted as "the copy of last resort" by organizations that cannot afford to lose mission critical content.

Q: What advice would you give to an IT, business or channel partner working to set an archiving strategy?
When exploring archiving alternatives, it is imperative to consider all requirements for the retention of your critical business assets as well as the overall long term cost of such. Items to consider include:
What industry, government or corporate mandates will impact what data must be retained and the cost/impact of non-compliance?
Determine your risk tolerance over loss of control of your data. Do you wish to maintain a copy of last resort at all times under your control? Is this data critical to the continued success of your business?
How will the data be secured to ensure protection from unauthorized access, exposure, or in the event of a disaster? What are my business continuity objectives for this data?
With Archive data being retained for decades rather than years, what is the long-term cost of the solution? You must factor in decades of re-occurring cloud storage subscription cost, technology refreshes required with Disk and Tape, and the pain of frequent data migrations and related cost.
In selecting an archiving solution recognize they are not all created equal. For example, an archive solution that offers a multi-tier (disk, cloud, optical) storage archive will offer unprecedented long-term retention, security and data durability that will preserve content for 100+ years at a cost that competes with tape.