Feb 26 2018 7:46PM GMT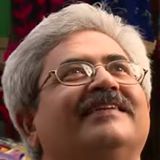 Profile: Jaideep Khanduja
Tags:
Startups are becoming a sore in the eye of technology firms working on legacy frameworks. In fact, most of the startups are lean in structure. Usually, all startups are like that only. But it is wonderful that at that stage, all employees are actually doers. It is later that we start planning to create a think-tank or think-pool in the organization. A hierarchy starts taking place. And then there you see layers formed in the organization. You find top-layer or C-suite, middle layer, a bottom layer, etc. Does growth mean adopting all kind of measuring tools? Which actually start creating goof-ups and confusions. It is good to see world-class Australia and New Zealand Banking Group (ANZ) investing in the Data Republic. The Data Republic is a big data startup. The purpose is to enhance performance with the help of innovative techniques and advanced technology while leveraging big data analytics.
While there is no dearth of data in any established financial institutions, its usage is not appropriate in terms of data analytics and decision making. Be it any data in any form, the most important things to take care are its storage, categorization, and sharing. Leveraging cloud technology is important. In fact, organizations moving faster to the cloud are doing better and organizations still having an on-premise model. Data storage requires few things by default. It includes data safety, security, availability, and authority. Categorizing data properly can provide wonderful insights about customers and business. Sharing is the need of the hour. But it is important to understand what to share? How much to share? And where to share? In fact, sharing appropriate data with customers can save a lot of time and manpower. The key point is to get what you need out of the data you already have.
Data Analytics Can Help In Making Real-Time Smart Decisions
Rather organizations start changing their data models instead of understanding that there is already a lot of power in their hand in terms of the existing data. This existing data, in fact, can give a lot through data analytics.