Jun 16 2019 11:24PM GMT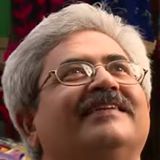 Profile: Jaideep Khanduja
Tags:
Do you know what is the common factor among Tata Communications, eBay, Cisco, Technical Assistance Center, Kaidee, Counsyl, Surf Sara, DC Blox, Hepsiburada, DRN, OMRF, Bet365, ESU10, Tieto, TCT, Premiere Digital, Enter, NSS Labs, PayPal, yp.ca, Douglas, Verizon, Pac12, and Burton. All of them are SwiftStack customers. Happy and delighted customers. For years. We are talking about the best Data Analytics solution across the globe.
Now, let us look at another set of global class companies. These are Wells Fargo, Lenovo, PayPal, DBS, Walmart, Hutai Securities, Myntra, VIPShop, TWO Sigma, Oracle, Comcast, JD.com, Samsung, Netease games, DiDi, Tencent, ESRI, Ctrip, Nielsen, Caesars, Barclays, Baidu, Swisscom, and China Mobile. All of these are Alluxio customers. So when SwiftStack and Alluxio come out together with a solution, it has to be a state-of-the-art unique one. And what the CTOs and CIOs of companies that are not the customers of SwiftStack or Alluxio supposed to do? They must immediately understand what is it all about. And what a world-class Data Analytics Solution is all about.
Following that three steps are very important for them. They should participate in a live demo related to this. Have a technical deep dive discussion with SwiftStack and Alluxio. Download the product and try it. Because without tasting the pudding you will never be able to understand its power and beauty. So this Alluxio and SwiftStack partnership brings SwiftStack Data Analytics Solution with Alluxio. It is a seamless edge to core to cloud. Current enterprise situation across the globe is quite alarming. Most of the businesses are in a fix. Their dilemma is between on-premise and cloud.
SwiftStack Data Analytics Solution with Alluxio
The data is lying in silos and in huge volumes. Existing solutions seem short in promises and commitments. Most of the products in the market lack enterprise readiness. On top of that, in the cloud, OpEx is increasing at a faster pace. The pressures are increasing. Are you safe with current design and solutions?
None of the existing Data Analytics vendors seem to have an iota of confidence in their products in catering to the four rapidly changing trends viz separation of compute and storage, hybrid multi-cloud environments, the rise of the object store, and self-service data across the enterprise. Data ecosystem will not be the same next year. Look at the Data ecosystem beta version where compute was solely dependent on Hadoop Map Reduce and Storage on Hadoop HDFS.
The next maturity model was Data Ecosystem 1.0 where Compute had many players like Presto, Spark, Flink, Cafe, Apache HBase, and Tensorflow while Hadoop Map Reduce stayed a strong contender as before. On the other hand, on the storage front, a lot of players emerged like Amazon S3, Azure, Ceph, HPE, IBM, Dell EMC ECS, Hitachi, and Minio in addition to the legendary Hadoop HDFS. Things are changing rapidly.
The SwiftStack Data Analytics Solution with Alluxio's Accelerated Compute, Data accessibility, and Elasticity ensure Multi-cloud storage and Data Management. You name a business use case and there is a seamless solution available. Amita Potnis, Research Director at IDC's Infrastructure System Platform and Technologies Group says, "Infrastructure challenges are the primary inhibitor for broader adoption of AI/ML workflows. SwiftStack's Multi-Cloud data management solution is first of its kind in the industry and effectively handles storage I/O challenges faced by the edge to core to cloud, large scale AI/ML data pipelines"