Mar 11 2018 10:39PM GMT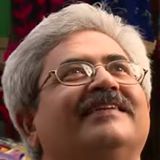 Profile: Jaideep Khanduja
Tags:
With the inclusion of social media data, enterprises have no dearth of data available for data analysis and business intelligence. In fact, it is their internal issues that stop them to do so. There is a high risk of getting behind in the race if actually, the organizations don't perform it. The fact is that many organizations still don't value it. They are either unaware of the fact that this is a big thing to strive in business or they don't know how to run the show. But the fact is that all those who jump into the fray are not doing it rightly. They might have understood the power of it, but are not encashing it properly. In fact, identification of right data is important. Because of any organization has data at multiple locations and in different forms. it could be lying in relational and non-relational databases.
As a matter of fact, it is very important for organizations or enterprises to have awareness of what data they possess and where all it resides. Unless they are clear about it, they can't use it for immensely useful business outcomes from it with the help of data analysis and business intelligence. In fact, enterprise moving in the right direction are gaining great insights about business, customers, and competitors. Rather that is one of the reasons for cloud platforms gaining preference over on-premise storage. The fact of the matter is that wherever their data lies and in whatever shape, it has to be there at their disposal. In fact, cloud providers are adding a lot of value to attract enterprises. Any cloud provider having a better data management capabilities are high in demand against the generalists. In addition, there are third parties having specialization in this field.
Proper Data Analysis Provides An Extra Power To An Enterprise
Obviously, to ensure proper data analysis, an enterprise has to understand various data fabric functionalities.