Mar 5 2019 11:15PM GMT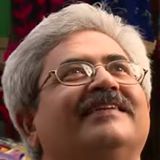 Profile: Jaideep Khanduja
Tags:
Munson Healthcare is the largest healthcare system in Northern Michigan. They currently have more than 540,000 unique patients across 30 counties. There are nine community hospitals in this huge network. To manage such a huge customer base, having an accurate and comprehensive record of patients data had become a prime necessity for them to operate flawlessly. After all, healthcare is all about the highest quality of patient care and productivity for users. There was an asking for a new EMR to enhance operational efficiency. The motive was also to ensure compliance with increasing regulations. Complete Data Accuracy Platform from Naveego was not in their procurement list still. It was assumed that the new EMR will be effective enough to manage their newly acquired hospitals, outpatient facilities, and practice groups. But the new EMR system was not able to help in data integration. Something was seriously missing.
Munson's staff was spending a substantial amount of time to manually document, execute, and validate data. In fact, data mapping was becoming a big pain. Despite investment in EMR, staff had to perform manual spot checks to validate successful migration of appointments. This was becoming a big overhead leading to escalating costs, time loss, and schedule complications. The entire initiative thus was heading towards failure. That is where their hunt for a Complete Data Accuracy Platform began. Naveego's platform was the only system among many others to qualify to meet all their requirements to address the data accuracy challenges. With the new solution from Naveego in place, the Munson staff was able not only able to increase their efficiency manifold but adherence to processes also improved significantly. Everything was in place within a few days. It was an automatic creation and monitoring of quality checks.
Complete Data Accuracy Platform from Naveego Is A Revolution
Munson Healthcare is quite happy after selecting Naveego Complete Data Accuracy Platform. They are able to manage, detect, and eliminate data issues well in advance. It is helping them to achieve significant cost savings. Naveego achieves it by connecting multiple data sources into a single EMR system. This makes proactively achieve Global Data Health for Munson Healthcare.