Oct 2 2018 5:57PM GMT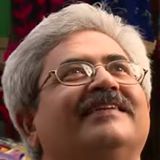 Profile: Jaideep Khanduja
Tags:
In continuation to the post 1 (here) and post 2 (here), we continue with the concluding post on Data Accuracy Platform by Naveego that is no less than a revolution. Probably this is the only product in the world that promises an 800 percent ROI within 60 days of implementation. That is absolutely a phenomenal preposition for any organization to go for. We were discussing the losses organizations and governments are incurring due to poor quality or data and its handling. On an average, an organization is required to spend $100 for each incorrect record it carries.
That simply means it takes an investment of $10 million to maintain 100,000 incorrect records. There is another aspect to it. Organizations are hiring high-value scientists for creating valuable outcomes. Instead, more than 80 percent of their time goes in collecting and cleansing of this data. Data scientists, in fact, are performing "data janitor work".
It is really unfortunate for organizations and Data scientists to not able to focus on actual data analysis. Data Accuracy Platform by Naveego brings a perfect solution to this. It provides organizations with a 360-degree assessment of information assets across traditional as well as new data. The source of traditional data would be CRM, ERP, and MDM systems. While the source of new data would be web searches, IoT sensors, social media, streaming data, clickstreams, and so on. The solution beautifully connects all sources of data into a single view. This way businesses can not only proactively attain global data health in one place but also utilize their high-salaried data scientists to perform accurate data analysis. Data accuracy, data consistency, information availability, accessibility by business decision makers thus doesn't remain a bottleneck for the business.
Data Accuracy Platform by Naveego is easy to deploy and highly affordable
Above all, the Data Accuracy Platform by Naveego is easily affordable, easy to deploy, getting quick results. That too with 800% ROI in 60 days.
Katie Horvath, CEO of Naveego says,
"The race to drive competitive advantage through the better use of information assets is leading to demand efficiency – which means demand for reliable data. In order to monetize data and obtain ROI on data collection investment, efficiencies must be achieved to get clean and accurate data that businesses can rely on. This is why demand for Naveego's Complete Data Accuracy platform is exploding. In the Hadoop world of big data, and the 'new data' from sources not managed by traditional master data management installations (such as IoT data), businesses need a solution that brings together and manages both new and traditional data from disparate sources, scrub it, and deliver it ready for consumption analysis and business productivity and profitability."
Breitburn Energy Partners LP uses Data Accuracy Platform by Naveego. Mike Kasprzak, Data Administration Services Manager, Breitburn Energy Partners LP says,
"Traditional on-premises data quality solutions are expensive to deploy, require teams of specialists and take months before delivering any value to the business. Naveego stands apart with a seamless, affordable solution that empowers our analysts with quality data they can utilize immediately to more efficiently do their work. They can focus their skills and expertise on creating value based on reliable data – a huge advantage for both business and compliance reasons."