Apr 11 2019 8:50PM GMT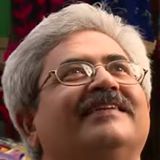 Profile: Jaideep Khanduja
Tags:
Cynet is among the global leaders in automated threat discovery and mitigation. If you are an organization with 500 or more endpoints then it becomes important for you to understand this threat assessment program. One of this program's agenda is to offer free cybersecurity threat assessment. Since there is no upper limit of endpoints for this free assessment, it means even the larger organizations can get the advantage of it. Of course, the risk for any organization depends on two main factors. One, the size of business. Two, the type of business. The larger the size of the business, the larger is the risk. The more critical is your business, the more severe it becomes to ensure your online system's availability. If I compare Amazon and Walmart, Amazon having no physical stores can't afford even a few minutes downtime of its systems. A few minutes will cost billions.
When it comes to cybersecurity, threat assessment is equally important for all businesses. Every business whether operating online or offline has an external exposure. The business might not be online for many organizations but their various locations accessing various enterprise solutions must be having online exposure. That is why for every business, having its true security posture check is important. It is equally important to assess profiles risk exposure relative to industry peers. Obviously, if you are at a higher risk than your industry peers, your business will have a higher risk of getting diverted to them.
Cynet offers free threat assessment
As every customer want peace of mind, a business having the least risks will be the first choice for any customer. The cynet Threat Assessment program is for organizations with more than 500 endpoints to undergo this assessment program for free and evaluate and identify critically exposed attack surfaces. That's the first point of realization.
Once it is done, only then you are in a position to understand actionable knowledge of attacks that are currently alive and active in the ecosystem. In comparison to Cynet Threat Assessment program, any other assessment would be costly and time-consuming. The program needs hardly 72 hours to run a complete assessment with zero out of pocket expense. A recent report 'Ninth Annual Cost of Cybercrime Study' published in March 2019 by Accenture and the Ponemon Institute says, "The cost of malware and malicious insider cyberattacks grew 12% in 2018 compared to the previous year. The former now cost U.S. companies an average of $2.6 million annually and the latter $1.6 million. The combined totals equate to one-third of the $13 million average cybersecurity costs to companies, which is $1.3 million more than in 2017."
As a matter of fact, Cynet has changed the rules of the game altogether by offering a free threat assessment. This free assessment is important for an organization to benchmark its security posture against peers in their business stream. With a correct assessment, an organization can implement remedies quickly and accurately and mitigate the risk to enhance business outputs. The key advantages of Cynet Threat Assessment program are Indications of live attacks, User Identity attack surface, Hosts and apps attack surface, Peer Benchmarking, and Ranking.
Cynet changes the whole paradigm of enterprise threat assessment
Eyal Gruner, CEO, and co-founder of Cynet says, "It is becoming increasingly common to find that organizations are already playing host to malicious activity at varying degrees of attack when we come to deploy our platform. Typically, organizations underestimate the attacker's ability to silently operate, helping these criminal operations to be successful. With the Cynet Threat Assessment service, we are taking a proactive approach to discover the active risks and remove them from the environment."
In the nutshell, any organization with more than 500 endpoints can register for free here https://go.cynet.com/free-threat-assessment.