Feb 28 2017 10:24PM GMT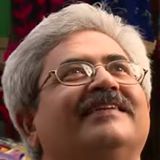 Profile: Jaideep Khanduja
Tags:
Just now came across a question on ITKE seeking clarity on Cyber Security and its connection with Business Continuity. There is definitely a strong connection between the two. The question title was Aligning cyber security incident plans with BCM. The question is – How can I integrate cybersecurity practices into a BCM program? In my opinion Cybersecurity or for that sake any security in terms of data, transactions and critical manpower come under Business Continuity. No enterprise can afford to ignore it while creating policies in that regard.
In today's era where most of the business transactions happen from multiple locations, the internet plays a major role. The moment your data is exposed to the external world, that is the moment it is out of your local area network and floats on wide area network, it is exposed to risk. You might be using encryption and secure connection but then there is always a chance of hacking the data by miscreants. You never know who are your enemies in this world of masks. Though even if you have an on-premise server and transactions are happening within the LAN but still there would be some ports talking to the external world for various reasons. Cyber Security is of prime concern and a small breach can impact business heavily.
Cyber Security
As a matter of fact, a fraction of leakage can create a big risk for a business. For instance, it can be an email, a document about a business deal, a travel itinerary of a key position holder etc. Therefore you need to create a risk assessment charter. Segregate risks on the basis of their severity. the severity comes from the loss or damages a risk can cause to an organization. Higher the loss of damage, higher would be the severity. In fact, this loss or damage need not necessarily be in the form of money. It can be a bigger damage in terms of reputation. Hence, taking cyber security in your business continuity charter is essential.