Aug 10 2017 1:36PM GMT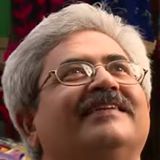 Profile: Jaideep Khanduja
Tags:
This is the last post of the series of interaction with Phil Trainor from Ixia. In this post, he will be talking about cyber security strategy. In the previous posts, we have covered Ixia's Solutions, Edge Security, Inline Security, importance of network monitoring, and Network Security Landscape. So when we prompt Phil with this question – What should be the key components of Cyber Security Strategy for enterprises? His answer comes as below:
Organizations need to constantly monitor, test, and shift security tactics to keep ahead of attackers in the fast-paced threat landscape we all deal with today. This is especially important as new cloud services and increased IoT devices are routinely being introduced. To do this effectively, organizations must start by studying their evolving attack surface and ensure they have the proper security expansion measures in place. Simple but effective testing and operational visibility can go a long way to improving security.
Cyber Security Strategy Framework
Some of the key components of Cyber Security Strategy for Enterprises are:
It is important to analyze the potential threats for your business to give you a fair understanding of which risks are applicable to the business, how often it is expected to occur and the estimated loss.
Irrespective of the size of the business, every organization must have a clear security policy in place. A policy that defines the usage of IT resources by employees is an absolute necessity these days.
Organizations must use an in-depth strategy while designing a secure network. It is ideal to not rely on a single device or product completely to administer security.
It is very crucial to keep a tab on what operating system is running on each system on the network. This will help in understanding what vulnerabilities exist in each operating system and take relevant precautionary measures.
Every business must have a plan in place on how to respond in the event of an incident.