Aug 29 2017 11:05PM GMT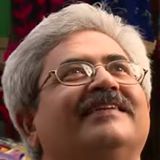 Profile: Jaideep Khanduja
Tags:
Cyber threats are increasing in a larger fashion. That calls for a higher scale of cyber security irrespective of the size of the business. Of course, data security is of prime importance for any business. Creating a security positive culture in your organization while you are scaling up in terms of growth of manpower and revenue becomes more important. As far as cyber security is concerned, it is not the task of a single person. Of course, fencing is IT's task in terms of creating a cyber security checklist. But then if an employee breaches it in lack of education and awareness, the whole effort goes waste. That is why what you do and why you do is important to make others understand. And thus, it becomes part of the organizational culture. In addition, there has to be a review mechanism in place.
What you do today may not suffice tomorrow. While the business scales up, technology also needs to scale up in parallel, to cater to the business needs. Well, if you don't treat a cyber attack as a risk for your business, then there is something intensely wrong. Because cyber crime is increasing at a tremendous speed. Hackers are looking for potential targets that could be a small, medium, or a large business. Are you ready for a cyber attack? Let us have a look at the cyber security checklist and go for a quick self-audit. Let us start with the checklist having most critical points to take care of:
Passwords are the least important components for employees. You need to ensure that every employee has a strong password. And you also need to educate them on each point that why it is important to adhere to. Ensure that there is a password policy in place. In fact, automate it in such a manner that you employees have to change their password after every fortnight or so.
Key components of Cyber Security Checklist
Two-factor authentication is another important factor. People don't hesitate in sharing passwords but when it comes to sharing mobile phones, 90% of them hesitate in doing so. Hence ensure there is a two-factor authentication mechanism, in place. There are many ways to do so. Like, SMS authentication, OTP, thumb, retina, or hand scan. It depends on the severity to adopt the respective mechanism.
Ensure to restrict device usage to an extent that chances of malware attacks are minimized. Any malware attack on a device connceted to business environment might invite data theft.
Backup have to be intact, complete, and authenticated. Cyber attacks can jam your business to a standstill within a spark of a second. Ensure you have local and remote backups in or near to real-time environment.
Ensure that all devices in use have antivirus and antimalware in place with latest versions and updates.
Be cautious in allocating admin roles. Have a complete audit trail of admin roles. The same is true for other critical roles and data access. Restrict rights to extract data and dsitribute data.
Make everyone aware about Phishing emails and the kind of alert they need to raise.
Encrypt sensitive data. Ensure any dubious looking data request even from a familiar or higher level email account need to undergo high level of scrutiny to prove it genuine.
Ensure all your data on cloud and web have a protection shield.
These are the key ingredients of Cyber Security Checklist.