Jun 16 2017 9:22PM GMT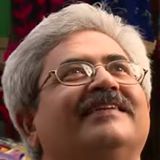 Profile: Jaideep Khanduja
Tags:
CII Awards for Customer Obsession 2016 was a great insightful event to attend today. Few things are very clear out of it. It has a direct connect with technology, behavior, measure, and translate to evidence. Let me explain how? Without technology, a business can't survive in today's competitive world. It also involves human behavior that matters most. You need to measure both with the help of analytics. This measurement helps you to translate the things to evidence. The facts and figures make it easier to stand by your words and claims. Customer experience has become the utmost important factor for business growth. Customer Obsession has to be in the culture of an organization. Hence, Customer centricity has to be in the blood of an organization. Keeping that in mind NCH or National Consumer Helpline has come into existence in India. Though it is active in Delhi right now.
Don't keep success in your mind. And don't keep unsuccess in your heart. Because both the acts behave as a showstopper in terms of performance. And that is where the new mantra of India comes into the picture. It is Perform, Reform, and Transform. Because without performing you can't reform and without reforming you can't transform. The best way is to change your habits and look at the whole scenario in a new perspective. Looking at current competitive environment benchmarking customer experience or customer obsession can't happen in a holistic manner. What customer expects today is better, faster, and cheaper. For instance, when it comes to e-commerce or e-retail it is the value products and deliveries that matter most. Similarly, if you are in hospitality, understand your customer's priorities best. That is how you can win in this tough competitive world of business. Thus comes customer obsessions.
Customer Obsession means business growth
Thus customer obsession has a direct connection with business growth.