Jun 17 2017 12:15AM GMT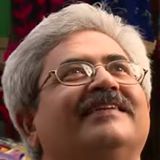 Profile: Jaideep Khanduja
Tags:
Hardly few companies draw value out of this beautiful concept of customer feedback. In fact, most of the organization doesn't value it. They just do it because it is part of some ISO certification they are part of. And for the sake of clearing the audit process, they have to create documents in this regard. In reality, it is neither in the blood of an organization nor top management's priority. Hence, there is an altogether lack of seriousness in this regard. As a matter of fact, as an organization you should ask yourself – Do you deliver product or service? Or Do you deliver value? There is a huge difference between the two. It is only the question of understanding the philosophy. The day your organization understands it, there will be a clear cut direction, alignment, and integration. Rather, there will be a sense of urgency of closures.
Organizations lack that sense of closure. In fact, most of the organizations love to keep things or issues open for long than focussing on closures. It is part of the culture of an organization. Keeping customer feedback aside for a while, in almost 80 percent of the organizations leadership is not accessible to the customers. Why CEO of an organization can't be accessible easily? And then we talk of confidence and sense of protection in customer. There are the small but impactful things that bring a lot of confidence and sense of protection in your customer.
Customer Feedback lacks Sanctity
That is the reason behind low rate of customer feedback. Hardly 5-10 percent of customers feel like giving feedback. It is all because of lack of confidence in action on it. Most of the customers feel there will be no action on the feedback. Hence, even those who give feedback, don't provide it seriously. As a matter of fact, any organization's one of the top goals should be how to increase the customer feedback percent and action percent in a holistic manner rather than just doing it for the formality sake.