Dec 27 2017 3:22PM GMT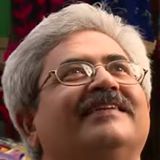 Profile: Jaideep Khanduja
Tags:
Customer experience matters a lot in today's world of high competition. Especially when it comes to Entertainment. I had a bad experience recently at PVR Cinemas. PVR is a premium chain of theatres in India. You get a luxury cinema experience in these theatres. No doubt, the costs of ticket and snacks inside are quite high. But then once a while you don't mind visiting there with family for a good quality of entertainment. The service quality is good for snacks. You pay for snacks and tell them your seat number and auditorium number at the time of order. They ensure to deliver it to your seat the moment it gets ready. That gives you a royal experience, no doubt. That is the reason why people prefer going there for fun, food, and entertainment. PVR is a multi-screen or multi auditorium property. They are all across the country.
We had a good service at the ticket window. Getting tickets promptly and gracefully by the young staff adds value to the customer experience. Mine was auditorium 1. I was there with my family. There was some time for the show to start and the entry also was about to start in the auditorium. Hence, we decided to order some snacks. I paid for three dishes and told them my seat number and auditorium number. So far the customer experience is quite good. But nobody was aware that a small carelessness from the delivery staff would spoil the whole experience. So we enter the auditorium and take our seats. And soon the movie begins. After around 30 minutes a delivery boy reaches my seat and hands over the tray having our dishes. And that starts the moments of trouble. There were only two tissue papers while we were three.
Customer Experience Matters a Lot
Obviously, one of us had to consume the dish without having tissue paper. It was important because the dish was saucy and having a tissue paper was necessary. And that momentary small incident was bad enough to spoil my mood. That is probably a serious example of a bad customer experience at PVR Cinemas.