Jun 26 2018 5:52PM GMT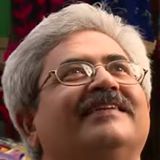 Profile: Jaideep Khanduja
Tags:
Every success in any business has only one factor behind it. That is Customer Experience. Let us see how it impacts in CRM. The foremost goal of any CRM is to provide a 360-degree view of a customer. And thus create a great customer experience in CRM. That is the one factor the whole CRM vertical is striving for. Whether it is customer side or the vendor side. The 360-degree customer view was lacking until the early 2000s. Why it was not possible or thought of because the primary focus at that time was on transactional data. That data that was residing in various formats in databases.
At that time it was touching only the structured data. All unstructured data was being ignored or was treated as useless. This unstructured data used to have most of the valuable customer transactions like communications, phone calls, emails, and social media posts. Though social media posts at that time were too less. It was more or less a partial analysis of customer experience in CRM.
Discarding all this data could result in only partial customer experience in CRM. Because such kind of data was not at all analyzed because of the drawback of the technology in use at that time. Machine Learning is now able to give a major thrust to 360-degree customer view because of its ability to analyze huge sizes of disparate data routing from various sources. In fact, it does not matter if it is structured or not. Basically, with the evolution in experience, the experts have been able to define four prominent stages in customer analytics. These are Acquire, Serve, Nurture, and Grow. Let's see how machine learning is playing a major role in each of these stages. When we talk about the 'Acquire' stage, machine learning based use cases would include micro-segment activities on the prospects thereby improving the level of accuracy.
Customer Experience in CRM Is A Constant Evolving Journey
Similarly, during 'Serve' stage, machine learning has an ability to create an intelligent chatbot or virtual assistant for customer self-service. That itself simplifies many complex processes and makes things simpler for customers. Customers, in fact, find a lot of value in it. Optimizing average hold time, taking standard requests without the involvement of customer service representative, and delivering faster are some of the gains for the customer. Machine learning helps a lot in the 'Nurture' stage thus transforming customer experience in CRM in a big way. it manages the process of customer interactions in such a way that the annoyance factor goes off and satisfaction level goes high. As a matter of fact, it removes all the customer friction points. Finally, in 'Grow' stage, machine learning optimizes and customizes by providing best suitable offers. It enhances conversion rate and profitability.