Apr 26 2019 10:13PM GMT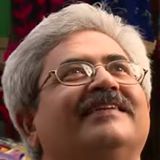 Profile: Jaideep Khanduja
Tags:
This is a real-life example of the world's largest e-retail enterprise operating in India. My purpose in quoting this example is just to showcase how a small bit of absence of technology can become a big differentiator. Since it is an online store, I just log in my account on my laptop or smartphone through its desktop app or mobile app and do the needful. Everything is so smooth. Finding what I want, ordering, and getting confirmation of delivery on such and such date. Fantastic. In fact, that is the reason for my sticking to this online hyper retail store. Technology is fully leveraged and things are flawless so far. The processes are well defined and automated. That is the reason that is able to handle millions of customer concurrently at any moment of time. A similar number of orders in a day happens.
Every delivery is recorded immediately by the delivery person. I, as a customer, immediately get an alert that the item has been delivered asking my feedback and how was my experience. Well, the first shortfall in this feedback is it just highlights options, do the rating, and submit it. There is no place to enter remarks. The incident in my case is of a false delivery reporting. The delivery person called me one evening informing me that he is to deliver a bundle. Nobody was at home and thus I requested him to come back the next day. He argued if he could hand it over to anybody a floor down or above, or to the security person, that I denied. The delivery person accepted to come the next day, at least to me over the phone.
Customer Experience and Technology
Surprisingly, within the next 2 hours, I get an alert that the consignment has been delivered. Shockingly the status showed it has been received by me in person. Can technology not do a lot in this case thus making this incident a happy ending story?