Jun 16 2017 10:37PM GMT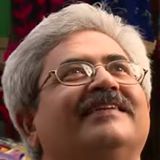 Profile: Jaideep Khanduja
Tags:
Customer Excellence culture is difficult to create in an organization but is not impossible. Though it doesn't happen overnight. But every bit of effort in this direction counts a lot. It demands everybody's involvement in this mission. Unless it flows in the organization's blood and reflects in every employee's actions, it stays merely in papers and doesn't translate into success. If you are a customer-centric organization, you can achieve your business growth. Else, you will lose the battle sooner or later. Recently there was a fear in the global arena that your ATM or Debit card data is not safe and is easy to breach. Immediately, one of the banks acts proactively and releases an app with the help of which their customer could switch off their ATM/Debit Card within second after installation that app on their smartphone and two-step authentication. Such actions create trust and confidence in customers.
Such is the demand for Customer Excellence in today's scenario. It requires restructuring, strengthening, and innovative actions. You need to cater to the customized product needs of your customers. In fact, it is utmost important to listen to your customer. No doubt, building a culture in the organization is a time-consuming issue. But nonetheless, never let your teams live in silos. In fact, let them understand if they are there in the organization it is just because of the customers. No customer means no business. And no business means no need of employees in the organization. Therefore, it is important to set the benchmark for customer excellence. Because this automatically brings business excellence. Hence, building a culture of excellence is important and that too in every area of activity. Different organizations do it in different ways. Like KPIs, Methodologies, BSCs, or any other manner. But mostly the goals are same.
Business Excellence comes from Customer Excellence
Therefore, if a business has to survive, it has to strive for customer excellence. If an organization's vision and mission are devoid of the word "customer" it needs to revise the same.