Sep 17 2010 6:55AM GMT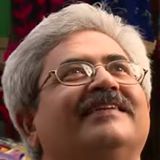 Profile: Jaideep Khanduja
Any product development requires extensive testing process before it is launched for production. A great effort is put by the software development company to launch the product for its customer in its perfect working condition. The goal is to provide the customer with an equivalent volume of benefit of the product in lieu of the price paid by the customer for it. Though all stages are crucial in product development lifecycle but utmost care is required during testing phase to ensure that there is utmost alignment between the product specifications, customer requirements, customer expectations, product developed and product delivered. Any gap will reap unwanted and harmful results.
There is always a gap between the perception of customer about the product and the actual product delivered. This is revealed only during the delivery phase when customer gets the first exposure of the real product. Product manager and development manager take definite steps to ensure that customer encounters least surprises at the time of delivery of the product. For that, it is always recommended to involve customer's key users and management during all phases of the project. It is the duty of project manager to keep customer front updated on each and every step towards the progress of the project.
It is the customer finally who is going to vet whether the progress perceived by the project manager is PROGRESS in reality or if there is any gap. The customer's observations need to be captured and recorded as clearly as possible to understand this gap, if any. Otherwise if the product is developed in closed doors without customer involvement, it could give a shock at the time of the product being brought out in the light for the first time.
The responsibility of project manager does not end by ensuring that all information related to product development reach customer front, he also need to ensure that the customer feedback at each step is taken seriously and followed upon. Any discrepancy of non possibility of adherence to any point or requirement highlighted by the customer should also be updated to the customer with a valid reason.
It is better always to demonstrate the partly produced software at frequent intervals to the customer in order to ensure that all people involved in the journey are sailing on the same boat.