Jun 27 2016 9:16PM GMT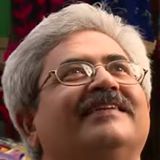 Profile: Jaideep Khanduja
Tags:
Customer Collaboration is a very important factor in a Software Development project. There is no success possible if a customer is not engaged well right since beginning of product development. In fact, the engagement has to start from contract negotiation, stay intact during product development and right through change management.
Customer Collaboration goes end to end
A Contract can't be finalized unless a customer is on the same floor as you. It has to be universally accepted between the two parties. The scope has to be well defined, or rather curated, to match the envisioned goals meant to be achieved through this development. The product which is right now on papers has to be carved well so that the development goes in right direction to achieve the desired goals. The design that is in mind put down on a chart has to sync perfectly with the development that has to happen. The negotiation has to happen in terms of time, commercials and deliverables. Though the scrum sizing is done at a later stage but that is done on the basis of reverse engineering.
Once scoping is finalized, product development starts with appropriate team formations and role assignments. Even if this is an in-house activity, customer needs to stay in sync through this phase. It is important for a customer to stay connected and keep a close watch on the development of various pieces, and ensure the things are moving in right direction.
Any change to any extent must happen in collaboration with the customer. After all, it is customer's product that is under development. If a change is happening, it has to be in the knowledge of customer for making them understand the need for the change and its impact on the development.
As we see the importance of customer collaboration and its importance during software development is quite crucial and hence must be taken as a top priority activity.