Nov 30 2017 10:59AM GMT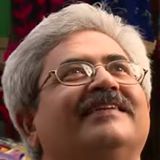 Profile: Jaideep Khanduja
Tags:
Customer Behavior Can Aggravate Your Response And Mar Business. This is very true. Especially in case of startups. Because initially, a business has no reputation, loyalty, and branding in the market. It is all that it has to create. In fact, this is the hardest phase of a business. At the time, it takes years for a business to create it. And at the time, it takes no time to lose it. So during this phase respect your customer more than anything else. In fact, go to an extent where you decide to create only success stories. Success stories are always dear to an individual as well as an organization. The more people you have on board that are passionate to build success stories, the more beneficial it is for your business. Howsoever small stories those maybe but at this juncture, size doesn't matter. Success does.
But prior to respecting your customer you need to respect yourself. Respect every word and commitment you give to your customer. Because at this juncture your customer is the best marketing guy to get your next customer. As a matter of fact, in a way, a customer pays you and also becomes your brand ambassador in the market depending on the treatment he or she gets during the transaction. Even if a customer brings another customer to you, you are saving money on your marketing efforts. And in today's world, every penny counts. So, whatever is possible to please your customer. But ensure all this happens without any compromise. Especially no compromise with quality, service, and delivery. Because generally a good customer will not give false referrals or vouch for a business unnecessarily. But of course, false promises from your end may lead to disasters.
Customer Behavior is a Key Issue
Therefore, customer behavior is a tough thing to handle for which you need to keep your cool always on top.