Aug 30 2018 10:21PM GMT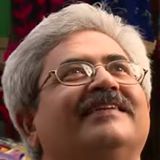 Profile: Jaideep Khanduja
Tags:
Any business that has set its customer as a reference point to set its priorities never fails. Any other priorities will lead to a disaster. The best way is to assess each activity that is done in the organization. If it is adding a value to the customer, it makes sense. Otherwise, it is a waste of effort and energy.
"With the customer as a reference point, priorities become easier to set."
Mary Walton
That means if you every business priority has the customer as a reference point in it, it leads to more customers, more business, and more profits.
"'What is our business?' is not determined by the producer but by the customer."
Peter Drucker
You keep on making a product that nobody wants in the market is of no sense. The real sense is to create the value of that product so that it attracts customers. The other way is to understand what your customer wants and then deliver the same to him. Apply your mind only if you are sure to add a certain value to a customer that he acknowledges.
"Learn from the mistakes of others. You can't live long enough to make them all yourself."
Eleanor Roosevelt
In fact, in real life, people stop learning from their own mistakes. If you are at that stage, then move a step ahead and start learning from other's mistakes.
"Customer needs and satisfaction are constantly changing targets."
Juran Institute, Inc.
Most important for any business is to understand customer needs. In fact, if you are able to understand customer needs, and you have capabilities to develop according to his needs, you will definitely be able to satisfy him. Another important point is to keep an eye on customer and set your targets according to that.
Setting customer as a reference point is important for a business
Above all, it is the customer that matters most. That is why setting a customer as a reference point is very important for any business.