May 15 2018 10:50PM GMT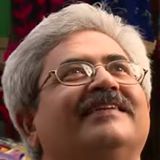 Profile: Jaideep Khanduja
Tags:
Recently I had a discussion with Sejal R. Dattani, Marketing Analyst, Zoho on custom apps and their impact on business. Is custom apps a costly affair for organizations? According to her, building custom apps for your business is a one-time investment. Below are her valuable views and comments on the same.
Is your organization using the right tools? For years, companies provide their employees with packaged software that's proven and widely used. But business has begun to change. Today, custom apps are quite affordable and easy to build. More businesses make their own apps to run their daily activities. Here's why we expect more businesses to start adopting custom applications in the next few years.
When you depend on the same packaged software as your competitor, it becomes difficult to outrank them. To get an edge, you need to update your processes and implement changes frequently to offer better services.
Since custom apps have become easier to build, even people without a technical background can build a software to manage data and automate their processes. And, when you have applications that work exactly the way you want, your teams can react faster to customers' changing demands.
The time required to develop custom apps has drastically reduced from months to weeks. For example, with a cloud-based DIY platform like Zoho Creator, you can launch your apps without installing new software or configure servers. And if you need some expert advice, you can always get in touch with certified developers to help you out. What's more, when you create an application on Zoho Creator, you don't have to waste your time and money re-building it for various operating systems. Your app automatically works on mobile devices, allowing your team to access vital information and follow tasks at any time of the day.
Custom Apps is a one-time investment
Businesses nowadays realize that packaged software is rigid. They make you change your business to fit them. And to make things worse, packaged apps are often incompatible with your existing services, too. Custom apps, on the other hand, let you change them to fit your business and are even integrate with your internal applications and other third-party services. For example, think of a scenario of running a retail store. You can integrate with a logistics service like FedEx and keep your customers informed of their order status.
The number of businesses switching to custom apps will accelerate in the coming years. And judging from the benefits, it's no surprise. Building a tailored solution that's focused on scalability and efficiency, is an investment for life.