Sep 14 2017 8:06PM GMT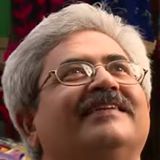 Profile: Jaideep Khanduja
Tags:
Any CRM system must be able to create a substantial value addition in the business. It should have a good data quality, effective integration, and an ease of usage in the organization. Mobility is another factor that is quite important these days. Employees want to be productive on the move. And that is only possible if your business apps provide that provision. Nobody wants now to wait to reach the desk to perform an action on a desktop machine. You need to equip your employees with mobile devices and access to apps to clear off the pendencies as and when they appear. Of course, security is another angle that is quite significant to look into. Any business app like CRM can go redundant with the time. Technology is changing quite fast. You need to frequently assess business apps to ascertain if you need to scrap or refresh.
Scrapping a CRM system will mean that you throw out the existing one and create or implement a new one in place of that. Refresh means you need to create some new features in the existing app to make it more productive and juicy. Because we all know that no applications are immortal. Every app, in fact, has a shelf life. The value of the app deteriorates with the time and changing technologies. The same is the case with any CRM system. When you deploy it first, it is one among the best available in the market. But with the changing ecosystem, the whole gamut starts changing. Change in time brings new blood in the environment. Stakeholders keep raising new demands regarding automation and mobility that you need to take care of. And if you don't take care of it sooner, it will start impacting your business.
CRM System goes obsolete with time
I will continue the same discussion in my next post by taking up the crucial points that create the need of revamping your existing CRM system or, for that sake, any business application.