Sep 14 2017 8:32PM GMT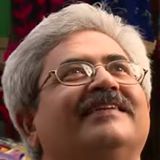 Profile: Jaideep Khanduja
Tags:
This post is in continuation to my previous post. Any best performing CRM App may come to an end. Obviously, there are reasons to it. In fact, you start getting enough signals from various stakeholders like customers, sales, finance, or business. These signals will highlight what the existing app is missing to provide which is very much possible otherwise. Worse are the times when a key business app becomes a shadow app in the organization because of such reasons. And then there evolve all kind of support mechanisms like spreadsheets or manual processes to keep living with such apps forcefully but eventually losing grounds in terms of effectiveness, productivity, and usability. It is always better to wake in time and take appropriate actions than impacting business in terms of reputation and revenue. Let us discuss below the key factors that declare an app redundant thus seeking quick action.
Every execution needs resources. It is important to assess if the time you spend in pumping in the inflow of data is worth getting the outputs. The time is crucial in business. Getting information in time and taking timely actions is critical. Automation and capturing the data at its point of origin are two important factors in that aspect.
Priorities keep changing with the changing scenarios of the business. Any change in leadership brings a new philosophy. Sometimes, it is for the betterment of the organization. While in other cases, it is to demonstrate authority which might be harmful.
Change in other business apps like ERP might cause integration issues with the existing CRM App. But it is important to attain because the business can't survive without it.
Expansion in business might create a need for a new and powerful CRM app which the existing one is not able to cater to.
Continuous assessment of existing CRM app is important
Legacy experts of the existing app might leave the organization thus leaving the whole mechanism in the doldrums. Especially in those cases where you don't find these experts in the market because of older technology.