Jun 12 2017 11:21PM GMT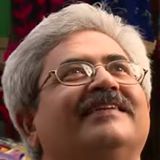 Profile: Jaideep Khanduja
Tags:
Corporate Toastmasters is a beautiful concept though not so widespread in India currently. But soon it will increase its density and velocity knowing the benefits a corporate incurs out of it. A recent visit to Toastmaster Event in Noida at a corporate office was quite insightful in this regard. It was wonderful to meet Mike Storkey, International President, Toastmasters International. Also, Deepak Meno, Second Vice President, Toastmasters International was there. The agenda was to conduct a training program for the district officers. Many of the officers were meeting each other for the first time. An open house was also there for the club members. The purpose of this open house was to provide them a chance to interact with these two prominent leaders and other District dignitaries.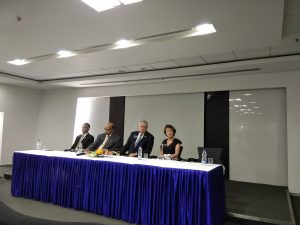 In India, InterraIT Toastmasters Club was the first corporate Toastmasters club that came into existence in 2006. By now, under the mentorship and leadership of Mr. Asoke K Laha, Founder and CEO InterraIT, it has gained many distinctions at national and divisional levels. As a matter of fact, Toastmasters provides the members an excellent platform to master in many spectra of leadership. Like, express themselves, socialize, and scale up their communication and leadership skills in a very catalytic and favorable environment. It also gives them a chance to connect with their peers from other organizations and districts. This way, they are able to exchange notes and ideas. This, in fact, works out to the benefit of both sides.
Corporate Toastmasters is a beautiful concept
Mike Storkey and Deepak Menon shared their valuable insights on Toastmasters and how it is important for an employee to scale up their leadership skills. During the open session at Corporate Toastmasters session, there were many intriguing queries from the attendees and media. At times, it becomes difficult for an employee to choose between his job and his journey of Toastmasters. But then it is important to focus equally on both. Because while the job is important for the present, it is the Corporate Toastmasters journey that is very important for future. In fact, not only future, it also helps a lot during their present career journey. Rather, it boosts them to rise faster in their career.