May 25 2016 8:16PM GMT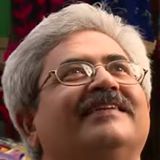 Profile: Jaideep Khanduja
Tags:
Businesses need to have a proper corporate digital strategy in place due to an exponential increase of penetration by buyers and consumers on digital platforms. There are businesses who decide strategically not to have a presence at all or a very mild presence on various digital platforms. This is basically a feature of those businesses that lack accountability towards their customers and other stakeholders. Less visibility will result in less interaction thus helping businesses staying stain-free. This is what a business with wrong practices thinks, but that is not the case anymore. Your digital absence itself is a negative impression. The more you hide, the more it goes against your business.
Corporate Digital Strategy is important in today's digital world
Then there are businesses who are present on social media platforms but you will find the last post as stale as rotten eggs. What will a consumer gain if on visiting a business page on Facebook or on the twitter account, the latest post is a marked date that is earlier than a year or more! Your presence and at the same time staying inactive for a long period reflects more negative against the business. The trust seems to be gone if you have not been interactive on these media.
Corporate Digital Strategy has to have important ingredients
Well if you are there on social media platforms, at least two of them, and are active too, then what matters most is your level of engagement and interaction. One of the largest telco when approached by a consumer through a tweet regarding an issue, gets a fixed reply like
Please contact our customer care number
Someone will shortly connect to address to your issue
We have passed the issue to the relevant department
and so on.
Corporate Digital Strategy – Formulate, Roll out, Engage, Drive
These tactics do not work now. You repeat your tweet raising the same concern and you get one of the same fixed replies which are of no help to you. You stay with your concern that keeps lingering on in a dark tunnel provided to you by the business. Businesses must avoid such "dark tunnels" while facing their customers. In today's scenario customer will not tolerate it and will not hesitate in declaring you bluff openly on such platforms.