Nov 18 2012 9:12PM GMT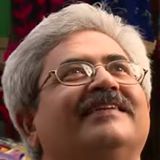 Profile: Jaideep Khanduja
A Controlling kind of project manager would be more of a monarch and less kind of diplomatic. This kind of project manager would not be interested in liberalism or any kind of flexibility. He would be liking more of the silent obeying guys in his team rather than those who discuss and like to put their point of view for any kind of scenario during any phase of project management. This kind of PM would not be interested in terms like democracy and would taking ideas more from Hitlerism than Gandhism.
An Influencing project manager would be more towards doer than demanding from others to do. This guy would be interested in waling the talk and demonstrating how to do what is required to do in case someone is not clear about it. He would be more practical and leader kind of guy not believing in getting things done by force but by means of using charismatic manners.
Team members would like to work with Influencing Project Manager but there might be an overall maturity level issue in the team. Generally influencing project manager would be very clear about what to do and how to do. He might not be very strategic and having management skills. He would have risen within the team mostly from the ground level to this level thereby gaining respect from all team members who would be admiring his capabilities and technical skills.
Controlling Project Manager would be more successful in case overall maturity level is high in the team and most of the team members are highly skilled and self motivators.