Apr 5 2011 9:48AM GMT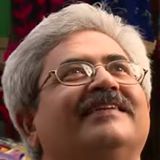 Profile: Jaideep Khanduja
Top sheet of a test plan must specify the project name, ID, detail etc. for which it is being prepared. At the bottom of cover page of a test plan do not forget to mention the creator's name, usually it would be quality lead or head depending on the organization structure of quality department. Table of contents must segregate different important sections very clearly and precisely.
First constituent or component of a test plan would be Introduction. In introduction give a brief
summary of the product being tested
. Also outline the
functions at high level to be covered
. Next component would be objective and tasks. Objectives must be clear, crisp and bulleted. Tasks should be well defined, with target dates to achieve each one of them and assigned to whom.
In the next section define scope of testing, tactics to be followed, what is covered and what is not covered under the scope of testing. The next section is to be quite interesting, elaborative and can be termed as the heart of Test Plan. It is Testing Strategy. List out all types of testing you plan to cover, who will be conducting it, and what will be the methodology followed for each.
Then come two more important sections as Hardware Requirements and Environment Requirements. This information should basically come from the product head. Tester's test bed preparation would solely depend on these specifications and therefore these specs should be as realistic as possible.
Next section would be about Test Schedule. This test schedule basically is a sub component of project schedule. Next to it would be Control Procedures which will take care of change requests procedure, problem reporting and solving procedure etc.
Next two sections will focus on Features to be Tested and Features not to be Tested. To avoid any ambiguity at a later stage of the project, specify very clearly these two sections. Next section takes care of Description of Resources involved in all above mentioned exercises with their roles and responsibilities.
Then comes the schedule of deliverables as far as testing is concerned. Mention all departments having backward and forward linkages to testing activities in the next section of Test Plan. In last three sections define Dependencies, Risks/ Assumptions and Tools list/ description.
Final section will contain the names of approvers that will include development, project heads along with any other heads concerned. It is important to keep everyone in sync throughout.