Sep 22 2008 10:37AM GMT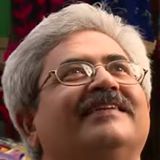 Profile: Jaideep Khanduja
Based on the above facts, the bugs or defects report's content has to be very effective in conveying the intent of the testers performing the testing.

The components of an effective bugs report would be:
Reference Number: Give a unique number for referring to it any time in the future. Treat it like a ticket number generated against a complaint.
Reference Documents: Mention all the documents being referred to, for building your test cases, scenarios and test plan.
Scope of Testing
Initiated by: Write the name of the person who has initiated the test process
Initiated on (date)
Test Setup prepared by: Name of the person
Test setup prepared on (date)
Handed over by: Name of the person who handed over the product and documents to test team
Handed over on (date)
Schedule of testing (from what date to what date)
Test team composition: Persons involved in testing and their roles
Test Plan
Test cases/ Scenarios
Testing started on
Testing completed on
Reviewed by
Reviewed on
Summary of bugs: Total bugs, bugs count category wise (like show stopper, severe, critical, desirable etc.)
List of bugs with their reference to test cases/ scenarios (against one test case there could be no. of bugs): the list would have the columns – S.No., Module, Sub Module, Description, Screenshot reference no., test case reference no., Category, Status (to be filled later by development team once they start acting on bugs), Remarks.