Feb 11 2011 11:51AM GMT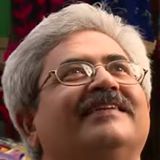 Profile: Jaideep Khanduja
A lot of juggle has to be an expertise area of any project manager during managing a project. Project without specifications has no meaning. But even if there are well defined specifications which are not adhered to also becomes as meaningless as running a project without specifications.
Specifications are required to be defined for any project. Specifications in terms of project requirements, customer and business needs, team formation, technical requirements, budgets, targets and milestones, and so on. Once these specifications are there in place, they need to be adhered to ethically without any fail or deviation.
Deviations do happen in any project and nothing goes as straight as planned or thought of. There have to be specifications on how to manage those deviations. A proper risk assessment and management has to be in place to manage change, deviations and failures.
This all comes under compliance. What if your customer gets something weirdly different from what he expected from the product you built? How frequently in your project do you face a blush off situation in front of your customer for a large amount of variance in inputs and outputs consistency as compared to the specifications?
Testing coverage specifications is another area that can overcome all these sort of blush off situations. An ad-hoc testing is always a blunder as compared to a well planned testing taking into account the complete coverage of product in question. Testing coverage is nothing but quantification of the areas of system to be tested with how much rigorousness. Serious areas of product having high impact on customer business need to be tested more thoroughly with no scope of leverage.
a perdurable a day, helps you sleep, work and play