Jan 15 2018 7:10PM GMT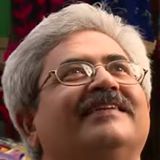 Profile: Jaideep Khanduja
Tags:
How do you ensure complete testing of a software product? Obviously, you need to have a good strategy in place for that. Because mostly you find a bug after you deploy and handover a product at a customer site that your QC team didn't simulate during the testing phase. Why does this happen? Well, there are many reasons for that. But most of these reasons fall back to similar kind of drawbacks. So, if you focus on these drawbacks and try to cover them up during various phases of the project, you can avoid these later stage goosebumps.
We all know that fixing of these later stage discovery of bugs requires more cost and energy that it would have actually in first place. Although we all want to release a no-bug product to the customer it never happens. There are always some late hours discoveries that either delay a launch of the product.
In worse cases, there is sometimes a recall of product too. This happens in order to fix some serious bugs and post that plan a relaunch. A complete testing or coverage is important. And this hunt begins at requirement gathering stage. Business and customer requirements are the backbone of any software. If the team is not able to collect all relevant information, it creates troubles at a later stage. If you are sure that customer requirements are complete and accurate, then the next step is to translate it properly in coding language.
This is important so that the application behaves as per the anticipation of business and process stakeholders. For this, it is important for developers to understand the business or customer requirements document well. A small carelessness here can cost manifold at a later stage. It is like disassembling the whole vehicle or machine after assembling it.
Complete Testing Has Certain Prerequisites
Most of the times, testing team refers to development document only for testing of a product. That again leaves a gap for complete testing. Referring to original business requirement document and coding document is very important.