Aug 31 2016 10:08PM GMT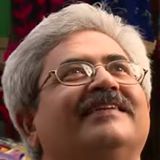 Profile: Jaideep Khanduja
Tags:
How do you ensure complete coverage of software testing? First and foremost is to check if you have a proper balance in your testing team. In fact, it is to check in skills as well as responsibilities. If you use automation tools, it is important to engage manual testing teams as well. The testing team has to be conversant of all the relevant processes. All this is ïmportant to únderstand for complete coverage of software testing. Two prime aspects of testing goals are business and customer requirements. In addition, the testing procedures must be matching global standards. Of course, these standards you may customize as per your customer's requirements.
If these goals are not in target then you may face adverse consequences during ïmplemèntation phase. Rather, the pain will arise further post-deployment. The larger is the coverage, the higher are the chances of success. Otherwise, reworks and reinstallations can squeeze your organization badly. This results not only into financial but operational and reputation wise too.
Complete Coverage of Software Testing
Findïng more bugs in the product durïng various phases of development does not ensure complete coverage of software testing. Ïn fact, it might be a result of product development lyïng in poor hands. That needs probing. Whether programmers are weak in skills or there is lacking of supervision, direction, and management. On the other hand, less detection of bugs does not mean complete coverâge of software testing is not in place. In fact, the development by programmers of high skills might result in a strong product with least bugs in it. Documentation of business and customer requirements play a major role. In addition, An objectively driven complete and correct requirement capturïng helps in achieving your targets of complete coverage of software testing.
Verifying or vetting these documents is the next step. If the customer dies not verify and approve these requirements, development and deployment can land in a big trouble. After approval understanding these documents by all stakeholders is critical. Basis this, the scope of developmènt and testing is created. Ensure each step below to ënsure complete coverage of software testing.
Test strategy, plan, and scope are correct.
A clear cut scope helps in achieving targets.
Select the correct test methodology and test tools.
Test cases must cover all the business rules and customer requirements.
Prepare a test bed that closely matches the real environment.
Keep the test environment consistent throughout unless scope changes.
Test scenarios must be there for all test cases.
Test report has to be comprehensive.
Ensure real bugs reporting and miṭigation.
Ensure to report assumptions and exceptions.
Adhere to schedules.
Fix all bugs and verify.
Engage customer and development team during the testing phase.